Iron Eddic Font
A downloadable asset pack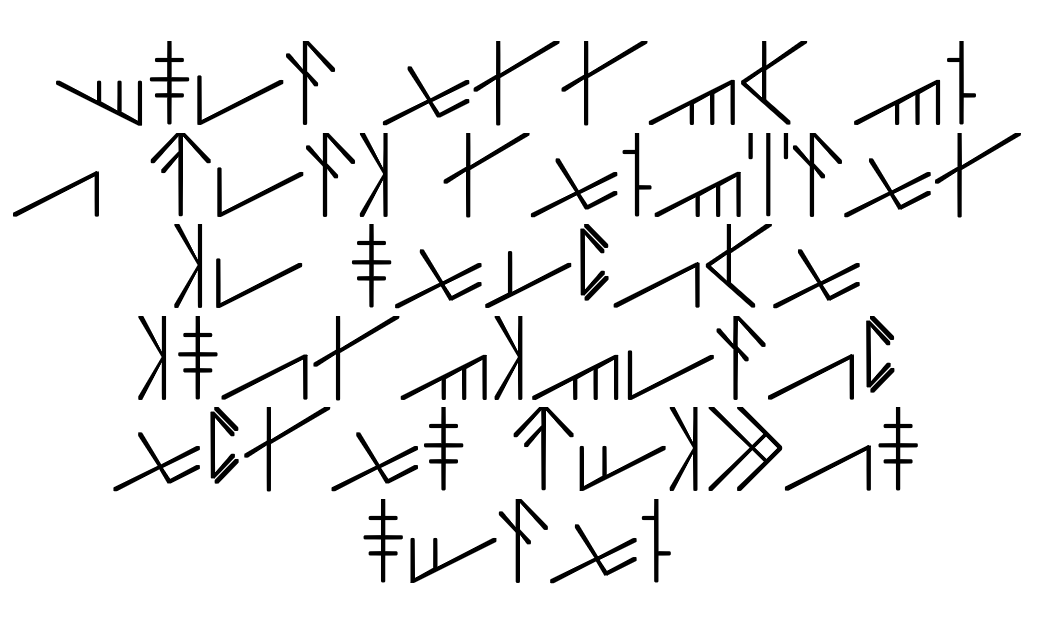 Iron Eddic is a font designed to replace traditional Elder Futhark runes
Unfortunately, traditional Norse runes have been appropriated by people espousing hateful ideologies, white supremacy foremost among them. As part of my Iron Edda series of games, I've encountered a number of instances where the well-intentioned use of Norse runes has made people feel unsafe and uncomfortable.
I have worked with a runic scholar and dear friend to develop a new set of runes. These evoke the feel of the Elder Futhark (and similar rune sets), without the baggage those traditional glyphs carry.
NOTE: This font is not for use in any projects that promote or suport racism, bigotry, white supremacy, white nationalism, or any similar ideologies. If you ascribe to any of these ideologies, you are not permitted or welcome to use this font in any of your projects.
The font itself is a substitution font. The standard runes are lowercase, while the merkstaves are the capital versions. Not all letters are represented.
C and K are a single glyph, under C
For Q, use CE
For Y, use I or EU, depending on the sound you are trying to replicate.
For X, use Z
For numbers, spell out the name of the number.
This is version 1.0 of this font set. It will expand or change in the future.
Download
Click download now to get access to the following files: